*This is a sponsored post written by me on behalf of Nutrisystem. All opinions are 100% mine.
We all have big goals in the New Year, and many of them may involve living a healthier lifestyle.
Whether you are looking to slim down, get more active, or just feel better about your overall health, Nutrisystem is giving you the chance to make it a little bit easier with their #PledgeToLose Contest, which ends on February 2nd!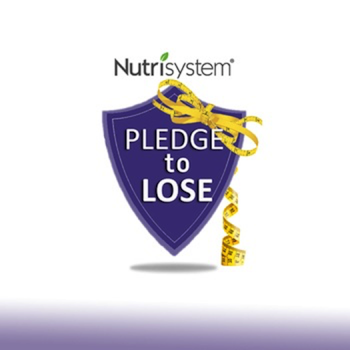 Here are the details:
Simply visit the
Nutrisystem Pledge To Lose Contest
and fill out the form before the promotion closes on Feb. 2nd, explaining why you pledge to lose and how Nutrisystem can help. Judges will review the entries and pick the best one to win 3 months of Nutrisystem!
In addition, 15 winners will be randomly selected to get a Decadent Delights 14-pack.!
If you've never tried
Nutrisystem Diet Plans
and are wondering if they really work, this is a great opportunity to possibly win the chance to try them for free!
Looking for more info? Be sure to Join Nutrisystem on Facebook!